October Circles of Healing at The Green Spa & Wellness Center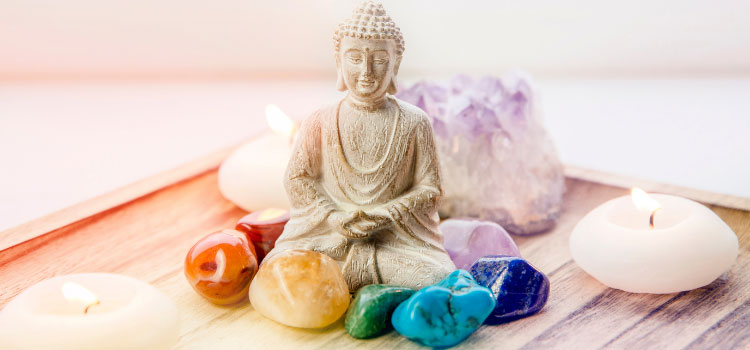 We invite you to embark on a transformative journey with our Life Coaching Brooklyn-Based Services. It is time to experience the Best Brooklyn-based Based Energy Circles, Life Coaching, and Brooklyn Healing Circles… all at The Green Spa & Wellness Center, Bay Ridge's premier Healing Center. Together, we'll delve into the profound idea that you have the ability to be your own best friend and that you can tap into your own inner mentor, guiding you toward a life of faith, love, peace, and ease. This October, let's embark on a mindset transformation that can take us to new heights both energetically, emotionally, physically at home, and at work.
During the month of October, all sites are on Breast Cancer Awareness and we would like to take it one step further and put our focus on our own mindset transformation, Energy Healing, and Shifting capabilities and finally break free from the notion that we have to live a life of feelings unwell mentally, emotionally and physically. We are simply not made for all the Fear, Stress, and Anxiety that plagues us each and every day. So what do we do about it? We come together in the community and heal through the trauma, and pain and release ourselves from it. Are you ready to experience true health and wellness and BREAK FREE from the stress?
Breaking Free from Conformity
Conformity often leads to a "normal" level of discontent or a low vibrational feeling of disease in the mind and body. It's that feeling of being stuck in a routine that doesn't fully align with your true self or your true potential for Wellness.  It's a life of disease, where the natural flow and ease you deserve become elusive. And regardless of what label of disease you have placed upon you,  it doesn't have to be this way. You can take the journey toward the uncommon and very normal space of allowing healing to grow from within you. The goal to transform your life and improve your health and wellness starts with mindfulness.
Imagine breaking free from the shackles of conformity, feeling stuck, and embracing your inner guidance system. Imagine if the sentence "I knew I should have…." was removed from your brain and you allowed your inner mentor to guide you along the past of least resistance toward transforming your life. This is the part of you that knows your true path, that protects you, and that constantly communicates with you. The universe is speaking to you through your intuition, and it's time to listen.
With Awareness, we have an invitation to Awaken. This October let's do more than become aware, lets awaken that part of us that had the ability to create the body to start on the path of healing the body and mind of past trauma, PTSD, Fear, Stress, Pain, and that overall feeling of disease. If you're thinking right now, "My situation is not worthy or I am not capable of inviting healing into my presence"… I ask you," What if you are wrong? There is only one way to find out. That is about experiencing comfort and presence. It is not about reading about it or learning about it, it's about jumping into it. Because what if you are wrong and your awakening is right on the other side of one new experience?
Awakening Your Inner Mentor
Your inner mentor is the key to discovering your unique path to happiness and fulfillment. It's the voice that encourages you to take those small steps away from discontent and towards a life filled with ease and flow. We believe that life is meant to be lived with ease, and it all starts by tuning in to your inner wisdom.
At our Brooklyn-Based Reiki Energy Workshops and Reiki Self Healing Circles, we provide you with the tools, guidance, and experience to awaken your inner mentor. These workshops are designed to help you tap into your innate healing abilities, restore balance, and revitalize your mind, body, and spirit.
Be The Cure Event and Cancer Talking Circle
This October, we invite you to join us for our special "Be The Cure Event" and our illuminating "Cancer Talking Circle." These gatherings are safe spaces where you can connect with like-minded individuals, share your experiences, and learn from one another.
Reiki Circles for Self-Healing
Our Reiki Circles are another opportunity to explore the power of energy healing. Learn how to channel healing energy for yourself and others, and discover how it can transform your life from within.
It's time to heed the call of your inner mentor, to break free from conformity, and to step into your power to heal the way you feel. Embrace the idea that everything is happening for you, and let this shift in perspective guide you toward a life filled with ease, joy, and fulfillment.
Join us this October, and together, let's journey towards becoming the best versions of ourselves, guided by the wisdom within. Your inner mentor is waiting for you to awaken and embark on this incredible voyage of self-discovery and transformation.
Don't miss your invitation to attend our Be The Cure Event, Cancer Talking Circle, or our next Reiki Circle. It's time to step into your power and heal from within.
Date: October 19th, 2023
Time: 6:30pm-8pm
Date: October 25th, 2023
Time: 6:30pm-8pm
Cancer Talking & Healing Circle 
Date: October 27th, 2023
Time: 5pm-6:30pm
We look forward to having you join us for these empowering and transformative gatherings and inquire about Trauma and Energy-Based Life Coaching services with our top life coaches NYC and Brooklyn-based for in-person and Zoom options.
You can find information about all of our upcoming events on our Events Page, and tickets are available for purchase on Eventbrite.
Visit our Events Page to stay updated on event details, schedules, and ticket availability. We look forward to welcoming you to our transformative gatherings!