October & November Autumn Celebrations of Self-Love: Reiki Healing and Spiritual Gatherings Brooklyn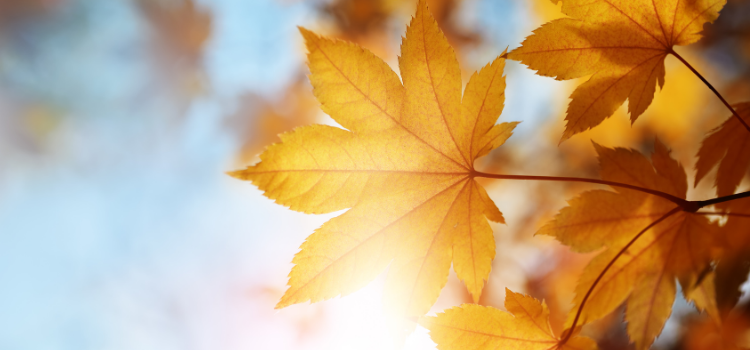 Thought you had to go to Manhattan or even way upstate or out to the Red Rocks to experience Spiritual Gatherings? Think again.  We introduce Reiki Healing and Brooklyn-based Spiritual Group experiences right here at The Green Spa & Wellness Center in the heart of Bay Ridge!
 As the vibrant colors of summer gracefully transition into the warm and earthy hues of autumn, we find ourselves at a crossroads of change and transformation. It's a time when the sun crosses the celestial equator, marking the arrival of the Fall Equinox which just passed and then the arrival of the harvest moon particularly auspicious. 
 At this pivotal moment, we invite you to join us in going within during our upcoming unique and heartwarming events this Autumn. These Autumn's Celebrations of Self-Love experiences are sure to warm your heart. 
Our Brooklyn-based Spiritual Groups, Sound Healing, Reiki healing, Shamanic, Aromatherapy, Healing, and awakening Circles are here to guide you through an incredible experience to go within and explore you. 
This is the Time for Self-Reflection
Autumn is a beautiful and symbolic time of balance between day and night. It's an opportunity for us to reflect on our personal journey, acknowledge our growth, and shed what no longer serves us. This transitional period aligns perfectly with the energy of Libra season, emphasizing balance and harmony in our lives.
These events will take place at The Green Spa & Wellness Center in Brooklyn and some are available on Zoom! These special events promise to be filled with profound healing, letting go of the past and making room for self-discovery and alignment toward wherever you wish this life journey to take you. 
Reiki Healing and Sound Therapy help nurture Your Inner Light
Our Reiki masters Brooklyn Based will lead us on a journey of self-love and self-discovery. The upcoming Reiki &  healing Brooklyn-based events are quite unique as they connect the power of Reiki, Sound Healing, Scent, Awakening, and Journaling all aimed at promoting an inner place of healing and rejuvenation. 
Reiki helps with relaxation, reduces stress, and supports physical and emotional healing. During this event, you will experience the gentle and transformative power of Reiki as it flows through you, helping you release negative energy and embrace positivity.
Spiritual Connection: While Reiki is not associated with any specific religious belief, it is often viewed as a spiritual practice that connects individuals to a higher source of healing energy.
Reiki is gaining popularity worldwide as people seek natural and holistic approaches to health and well-being. Whether you're looking to alleviate stress, manage chronic conditions, or embark on a journey of self-discovery, Reiki can be a valuable tool to support your physical, emotional, and spiritual growth. It is important to receive Reiki from a trained and qualified practitioner for the best results. Did you know that even if you are unable to attend our spiritual group Brooklyn Reiki healing event, you can receive Reiki Healing in person at another time or schedule a distant healing session on Zoom from wherever you are in the world?
Sheila, a renowned Energy Coach, Mentor and Reiki master in Brooklyn, along with her team of incredible Reiki Master Healers and guides are here to help you find the missing piece and peace in your life. It is all here for you. In a sound healing event, you can expect to deeply connect and ground with the sound or hands-on healing energies or a chakra-alignment guided meditation. 
During these deeply meditative experiences, as you immerse yourself in the harmonious tones, you'll feel a profound sense of inner peace and rejuvenation. 
Gratitude Journaling: Cultivating Self-Love and Self-Loyalty Practices
Gratitude is a potent force for positive change, and during the event, you'll have the opportunity to engage in a guided experience of gratitude journaling. This practice will help you cultivate self-love by focusing on the abundance in your life, both inside and out. By acknowledging your inner light and the blessings that surround you, you'll set the stage for personal growth and transformation.
A Gathering of Spiritual Seekers in Brooklyn
These events aren't just about healing; it's about coming together as a spiritual group in Brooklyn on a path of shedding the old to make room for a deeper connection with Source and all of the Blessings unfolding from that connection right here in Brooklyn. It's a chance to connect with like-minded individuals who share a passion for self-love, growth, and transformation. In a supportive and nurturing environment, you'll find the encouragement and inspiration you need to embark on your own unique journey.
Reiki Certification and Life Coaching in Brooklyn
For those seeking a deeper level of commitment to their spiritual path, Sheila is offering a level 1 Reiki certification Brooklyn-based Certification in October. Her life coaching Brooklyn-based services for in-person spiritual-based group transformative experiences as well as one-to-one life coaching Brooklyn-based services so you can experience face-to-face Energy Based Coaching and Mentorship that harmonizes your inner spirit with the outer practical tools to help shift your energy, relationships, career, business, family and your whole life.
 Spiritual group Brooklyn? Who would have thought…  The spiritual group coaching and life coaching Brooklyn services are offered both on Zoom and in person. Reiki Master Whether you're interested in becoming a Reiki practitioner, or a Reiki master, Brooklyn is as far as you have to go. , or benefiting from personalized life coaching, they can guide you on your path to self-discovery and self-love.
Join Us for an Evening of Self-Love and Transformation during any of our upcoming Autumn Celebrations of Self-Love. Once again, they promise to leave you feeling blissful and glowing, reminding you to cherish all that you are and all that you aspire to be. It's a unique opportunity to honor your own inner and outer harvests, celebrate your progress, and embrace positive change.
Don't miss out on these remarkable events in Brooklyn as they do sell out quickly. Tickets are available on Eventbrite, and we invite you to join us at The Green Spa & Wellness Center. This is the epitome of exploring self-love. Embrace the energy of the season and take the first step towards a more balanced and harmonious you. Let's make Autumn 2023 your time to heal, grow, and awaken to a whole new world of possibility. If not now When? Secure your ticket for transformation today and share it with a friend.